Ultimate Guide to Marketing Strategy for Contractors
Strategy 101 for Small and Medium Business:
For small and medium businesses marketing strategy either does not exist or just a list of channels and tactics that are used to generate leads.
Strategy is a plan to achieve a set of objectives using a finite amount of resources through an optimized process. The measure of success of a strategy?
The extent of objectives achieved
How much of the resources were expended.
Objectives:
When it comes to marketing objectives they have to be aligned with your business objectives. Here are a few examples of the marketing objectives:
Increase the number of conversions by 50% in the next 8 weeks
Drive 100% more traffic to my website/landing pages next 6 weeks
Improve the conversion rate of landing pages by 3%-5%
Increase no. of field inspections by 20% in this month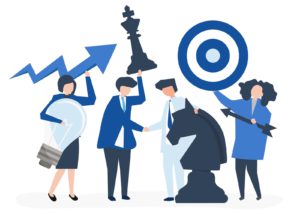 You may have one or multiple objectives defined depending upon the resources involved, your own commitment to driving the objectives and in how much time you would like to achieve these objectives – Meaning whether these objectives are short term, medium-term or long term objectives
Resources:
After you have defined your objectives, it's time to assess your resources. How much are you willing to spend to achieve these objectives, more often than not you don't have the right answer for the budget you should be spending to achieve these objectives. Fret not, it's okay to be apprehensive about spending. One way to resolve this issue is to add a dummy objective to the strategy – "The campaign should pay for itself"
This automatically translates to what is your current cost per lead and lead to closure rate? How many new jobs do you need to break even on the campaign
E.g. Assume that you would like to spend $1,000 on the campaign. If your cost per lead is $50 you should ideally be getting 20 leads out of this campaign, while the campaign is optimized to achieve your objectives. At 20 leads and a 50% closure rate, do 10 jobs cover your business costs and the campaign cost?
Yes? Then go ahead
No? Then start with a higher number
Money is not the only resource you'll be spending on this. The most valuable resource in this whole strategy setting is "time". It has two components to it:
 What's the runway of my campaign
How much of my time should I dedicate to this?
Runway:
Break down the campaign time into cycles. This will help you estimate the time accurately. Usually, a campaign has 3 cycles and each cycle does not end until the campaign is closed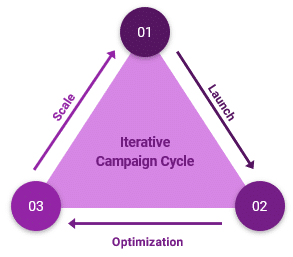 Launch Cycle:
This is the fundamental activity that you begin with. This may include campaign research, testing hypotheses, campaign build, campaign execution, the conceptualization of creatives, building the first set of creatives, creation a landing page and its variants, setting up tracking and analytics and launch. For a small to a medium-sized campaign, this will range from 2 weeks to 4 weeks tops. For the launch cycle, the campaign's spend should be 40% of the allocated budget to identify if there are any campaign level errors and to rectify immediately.
Optimization Cycle:
This phase of the campaign is when you conduct a lot of tests to find the winning keywords, winning Ad copy, winning landing page, improve campaign metrics like CTRs, change targeting strategies to get better cost per clicks. The real navigation of the campaign happens here. Optimization cycle times are heavily dependent on the platform for the campaign, whether it is Google, Facebook, LinkedIn, Email, etc. For standard Google and Facebook campaigns, the optimization cycle should be 2-3 weeks of contiguous spending of the full daily budget. For the optimization cycle full daily budget should be 70% of the total allocated budget.
Scale Cycle:
Scale cycle commences when you are confident with the numbers your campaign is hitting and you know these numbers are not one-day hits. Scale cycle is an open-ended phase, you just need to add money and monitor the campaign as long as the campaign metrics look good and scale down spends when things seem fishy.
Every campaign has to go through launch and optimization cycles before hitting the scale cycle, otherwise you are just throwing money at something that you don't control and chances are you will lose that money and time.
Roadblocks:
You know what objectives to achieve, and that you are taking a calculated leap on the budget you would like to spend.
Now it's just a matter of finding places to spend this money and see if you get a bang for the buck. Hold those horses a moment! You need to assess any roadblocks or hurdles that may occur.
Some examples of possible roadblocks
Your business season is either off or has commenced. This will distort all your campaign data and numbers may not stand the test of time during offseason
There are a dense set of holidays for your customers and it's going to be downtime
Your payment methods are not working due to spending limits by your bank
You have a large engagement scheduled and your time allocation to the campaign is going to get affected
All are some of these can happen at a time and you won't know the campaign will take a back seat or even cease to exist due to these problems. Assess these and take steps accordingly.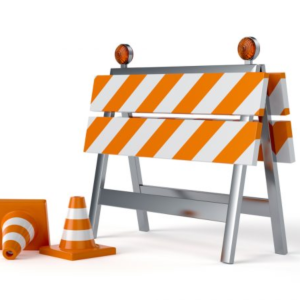 Execution of the Strategy:
You may have observed above that we did not discuss much about where do you launch this campaign, how would users find you and what does it take to see the strategy at work. This section discussed all about getting the strategy on road.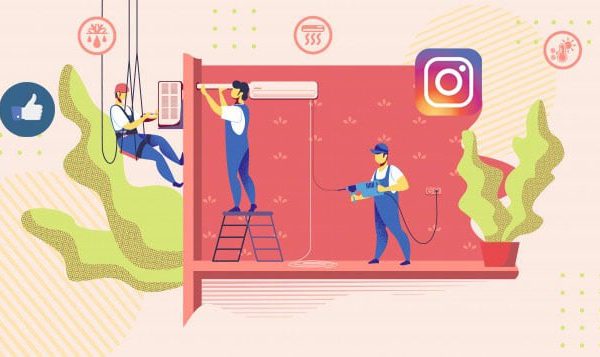 Every industry has a set of marketing channels that all the players advertise on and very rarely these channels change. Now, it would be great if you can find a platform that your competitors are not using but your users are aplenty there. But this is a long shot, involves out-of-box thinking and this paper is not going to discuss about such channels.
We will discuss how to differentiate yourself from your competitors on the same conventional channel and still derive marketing benefits.
For businesses that are on the field, at the home of the user and service-oriented business model the first step of sale is acquiring a lead. Google search engine and Facebook platform (includes Instagram) are two primary channels that most businesses use to generate leads.
You need to master these channels or hire someone who does to derive the most value out of your spend. We would like to keep the execution plan generic so that it's applicable to more channels, but most of what you see applies to both Google Search Ads (Not local service ads) and Google Display Ads and Facebook Ads.
For any channel, you need to keep in view three main aspects before you launch:

Irrespective of the platform you are going to launch your campaigns on you besides strategy and execution plan you have to arm yourself with the following 5 aspects of marketing strategy to launch your campaign.
Targeting Strategy:
Understand who your ideal users are and what would they do to find you on the channel
Conversion Strategy:
What should you offer to the users to make them give you their information and get in business talks with you
Engagement Strategy:
How do you establish a relationship with the converted user, what do you communicate to them and build credibility about your expertise at the job
Closure:
What are the operation levers that can help you grab the job against other players who provided a quote to your client
Feedback:
How do you plan to satisfy your customer and get positive feedback which you can use in further campaigns to build trust
You need to do a lot of research to understand these aspects of a channel and then start configuring your campaign.
We will discuss more about these and many tips and tactics you can use to generate leads using digital marketing techniques.
Should You DIY All This?
Getting information on lead generation using digital marketing is very easy and there are many Gurus out there who can teach you all about it. But you are not in that business and you need to spend more time engaging your clients satisfying them while finding new ones is a marketer's job. Delegate smartly and you shall reap the returns
Our analysis of positive and negative reviews for 100k contract business has shown that customers value Workmanship, communication, and responsiveness very highly for contractors and this can make a huge difference for the customer to refer their friends and family to the same contractor. And you know better than us how referrals drive your business.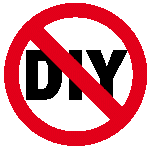 So, let the professionals handle marketing and lead generation for you while you spend quality time understanding, engaging and delivering your services to your customers.