Importance of Digital Presence for Home Improvement Contractors
Digital Presence vs Digital Marketing
New business or an existing business, a digital presence has become a necessity. Though some may argue that there are people who prefer coming to the shop, there are many benefits of having a digital presence, such as learning about a business on the website, its social media page or Google Maps, find out the hours of operation and also directions to your office.  Put in simple terms digital presence is "showing your business online". But you might think then what is digital marketing? As the name mentions, digital marketing is promoting your brand/ business using various channels on the internet.
In simpler terms, users can easily reach out to you with the help of digital presence, and with digital marketing, you can reach out to an enormous number of users. If you would love to take your business to the next level, start with focusing more on having a strong online presence.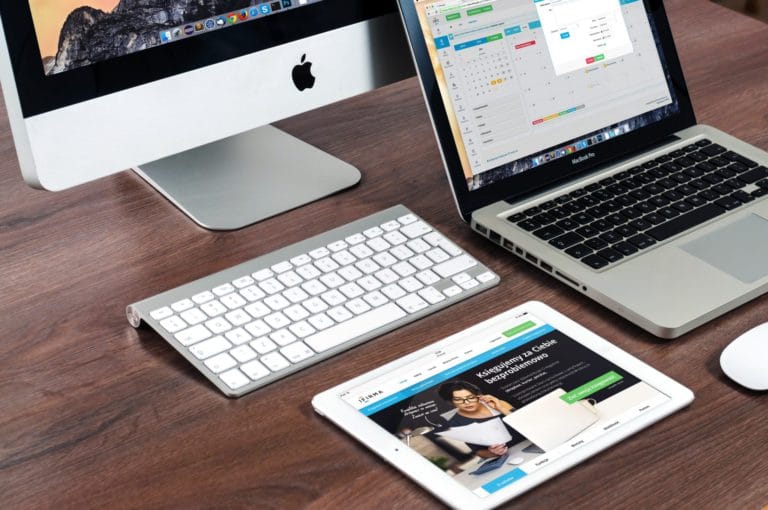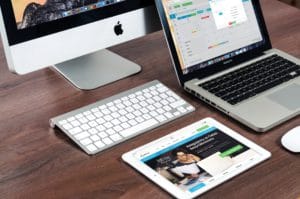 Types of Digital Presence:
Business Page Listing
The majority of the business owners would have come across the business listings, but are not quite familiar with the advantages they offer in terms of marketing and customer acquisition if the business pages are properly optimized. You have a huge opportunity to reach new customers through business listings every day. For example, imagine someone gets an emergency repair at home so they take their phone, and do a Google search for "home improvement repairs in (your city name)," and look at the map to see which one is closest. He/she might be less than a block away from your office.
Elements that constitute Business Page Listing –
Business name
Working Hours
Clickable Phone Number
Business title, description & images
Service/ Product Name and Price
Business Category
Benefits of Local Listing –
Can boost local SEO
Google Maps can channel thousands of potential customers toward your business.
Will appear at the top of the page in this Google Search.
Builds credibility because you can get your business verified with the help of local listings
Helps increase online authority by creating backlinks
Types –
Google Maps,
Apple Maps,
Bing Maps and etc
Local Directory Listings
Local Directory Listings –
Though many of your potential customers search on Google or other search engines for information related to your home improvement business, a large portion of them get in touch with local business through local business directory listings. So keeping this on the mind, it's good to make sure that your business is available on a large number of directory websites.
Elements that constitute Local Directory Listings –
Business Name
Phone Number
Address
Category
Service offering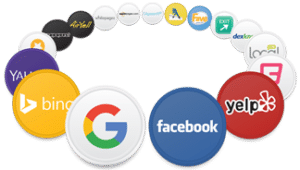 Benefits of Local Directory Listings –
Increases local visibility with the advanced filter options that enable your customers to connect with you in your area.
Strengthens your business reputation with the reviews that you get
Local Citations can help your site rank well in both organic search as well as in Google My Business results.
Types –
Yelp
Thumbtack
Craiglist
Porch
HomeAdvisor
Online Forums/Questions - Answers Websites
Online Forums / Question- Answers Websites:
Another best way to improve your search engine rankings is to frequently post content related to your website on online discussion forums. Customers will be able to post their questions and concerns in the company's discussion forums and the company staff or designated individuals will respond to customers' questions and concerns.
Elements that constitute the online discussion forums
Company name
Location
Phone Number
Benefits of online discussion forums –
You'll be able to create a positive reputation by discussing positive things about your services
You can be more reliable by often participating in the discussions revolving around your niche.
The rich keywords that you use in discussions can help boost your search rankings
Types –
Social Media
This can play a big role in creating a big impact in terms of awareness. Getting your brand on social media can help hook customers with its visual content, say for example you are a home improvement contractor, people would check Pinterest, Instagram, etc, for DIY ideas, this is where your brand can create a good impression.

Elements that constitute Social Media:
Business logo
Business description
Offers
Images
Chat
Posts
Benefits of Social Media –
Online CTAs can help gain faster and quality leads
You can get insights about your audience and create content revolving around their likes
You can increase your brand awareness
Types –
Facebook
Twitter
LinkedIn
Pinterest
Instagram
Any certification can be beneficial for your business. With a BBB accreditation, you can appear on their website all the crucial information related to your website. A BBB accreditation upvotes the customer's confidence, hence helps you in getting quality leads.
Elements that constitute a BBB accreditation website:
Business name
Contact information
Category
Links to websites and social media
Duration of accreditation
A quote request feature
Reviews
Benefits of a BBB accreditation
When you have a perfect website that is user friendly and has all the crucial information, then a BBB accreditation additionally will help your website reach out to a large number of people and build credibility.
Helps develop trust
You can access analytics and measure. A BBB accreditation can help by offering valuable analytics that can move your business forward.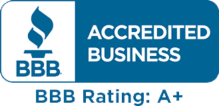 Website
Above all the listed points, having a properly structured and content-rich website is the first and foremost thing that you need in order to have a successful digital presence. No matter how big or small your home improvement business, having a website is mandatory. Why do you ask? The very basic reason behind it is that it lets you distinguish your business from your competitors, in other words, it's like having your own identity. Though your customers come to know about your business through other channels, in the end, they'll rely on your website to collect all the crucial information that needs to turn into a lead.
Elements that constitute Website:
Website Design & Navigation
Content
Interaction
Form
Call-to-Actions
Images
Benefits of a website –
Websites provide a sense of credibility and further establishes your brand as a professional service
Various analytic tools allow you to identify who your customer is, how they found you, what they like about your website, etc
Though your office might be closed your website is open for 24/7/365
How a content-rich website is mandatory for establishing a digital presence
The home improvement contractors who wish to soar to the next level need to understand that the secret behind their competitors' success is investing more time and effort. Right from establishing a professional, up-to-date website with useful content to trusting on SEO to obtain top Google rankings, many construction companies and other contractors that invest in digital marketing overwhelmingly outperform their competition and rise to new altitudes of success.
How to take your online presence to the next level?
Here are a few hacks to help you stay on the top of the game:
Good Website Structure

– Having your website designed with a very easy and simple layout does wonder. The structure is the backbone of everything else put up on your website. Think from your customers' point of view and make sure your website has everything that would like to know. And, also make sure to provide easy navigation for users to access your website.

Increases Responsiveness

– The major advantage of customer responsiveness is that you gain trust and make them believe that your company is dedicated to serving user needs. Always be available and reachable for customers by providing quick responses.

Don't Ignore Blog Articles

– Setting up a blog page on your website can boost your search rankings. Also, it helps in adding credibility to your brand. People while researching a service often have a look at your blogs to get an idea. If your blog page consists of information that people can rely on, then no doubt you're likely to gain more leads.

Online reviews

–While researching for services that your business provides, many people actually look at the reviews. Positive online reviews will help you to optimize your customer experience better. The right digital marketing strategy can help you to gain more consistent and effective reviews that drive business your way.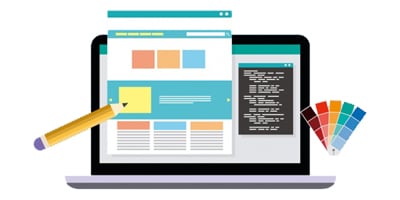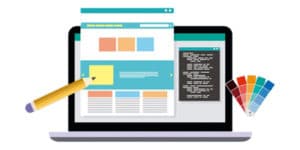 If you're looking for more digital marketing ideas for home improvement contractors, we can help! Get in touch with us at connect@bluecaffeine.com, and we'll be there to answer your questions related to PPC, SEO, Social Media Marketing, Content Marketing, etc. 
Blue Caffeine is a data-driven, performance marketing agency that uses AI, Analytics and Automation to power digital brand strategy, communications and growth for its global clientele.
Blue Caffeine focuses heavily on the Real Estate, SaaS and Home Improvement markets.