Facebook Boost Features: What and Why?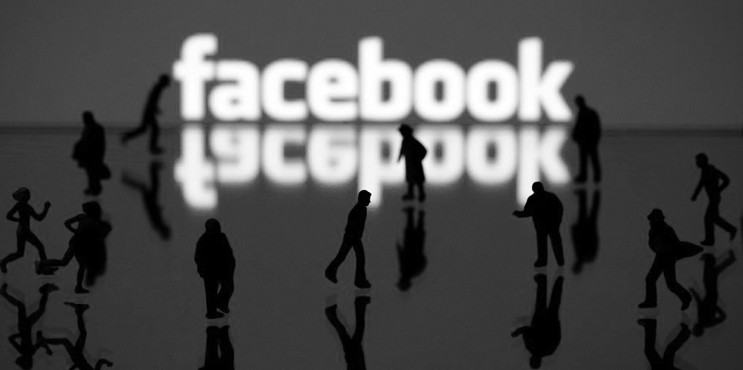 True that there are so many people on Facebook, and we have more than hundreds of friends on our list. The moment you log in to your Facebook account your whole News Feed is stuffed with photos, videos, status updates of your friends all over the world, and heaps of ads. With so much population on Facebook, it definitely becomes tedious for a business to ensure that the posts are engaging enough, and if those posts even get the chance to be shown to the right people. That's exactly why Facebook had launched the "boost post" button which helps small and local businesses to gain visibility, get found by more potential customers, and build their audience, which works wonders for numerous businesses. Let's have a look at the features that Facebook boosting emphasizes on so that you can get a clear idea on how the "boost" actually works.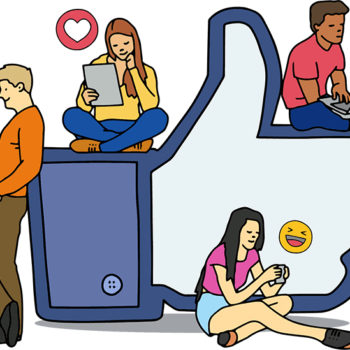 Features
1.Audience:
This is the most crucial feature of the Facebook boost feature since your whole targeting depends on whom you want to boost your content. So, based on what your content or post is about it is important to figure out what audience should be targeted, based on their age, gender, location, behavior, and interests. Accordingly, you can also create custom lookalike audience based on the people who've already shown interest in your Facebook business page.
2.Budget:
After choosing your target audience the next obvious factor is the budget. The best part about the budget is that there's no minimum amount that has to be spent in order to boost a post. It can start with any amount depending on how many people you would like to target approximately and how relevant your post can be to the targeted users.
3.Duration: 
The third feature of boosting Facebook ads is that you get to choose the time duration. Usually, the given default options are 1 day, 7 days and, 14 days but you can go ahead and run your post till a specified date. There's no mandatory number of days that you have to run your post for, but it is a good habit to observe how your post is performing in the first week and then take a decision regarding how long to boost it further. Many times, a post tends to decline after a week or ten days, so in that case, it is a good choice to abort your post as soon as possible. There are also times when a post can run successfully till a week, but even then, it is suggested to cut the post short because over a period of time people will get annoyed with coming across the same post repetitively on their News Feed.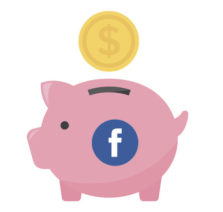 Reasons for Boosting a Post:
In Order to Increase Brand Awareness –With the algorithms changing, just ordinary and organic posts aren't enough. According to the Tree Frog Marketing  only 10% of your followers see your organic advertisements.  That's why Facebook boosted posts play an amazing role in order to create awareness of your brand amongst many people. Boosting your posts can help place them at the top of your consumer's newsfeed.
Can Reach the Correct Audience (Target Audience) –The boost button is not only about boosting your ad to a large number of audiences, but it also lets you filter out the types of audience you want to target based on the demographics, behaviors, and interests. This helps in creating a strong impact on the people who are likely to associate it to their lives.
Can Use the Budget Efficiently –As discussed above due to the cutting down of audience based on the behaviors and demographics, the budget can be used wisely for the ads only to a relevant target audience. Companies usually have a specific goal and specific audience in mind to boost a post on Facebook, this helps in gaining more ROI since the post is targeted to the audience who can actually connect to the post.
Increases Brand Engagement – Facebook offers a huge range of targeting options that can help you find the right audience. With the inputs given by the users in their profile and by the actions taken by them, Facebook helps us find out your right audience who can instantly get connected to your product or service, and when audience begin to like, share or comment on your posts the other people who have a similar taste begin to engage with the post. That's how boosting helps create brand engagement. Nowadays many business owners cleverly conduct competitions involving people to share and comment on their posts for one simple reason – brand engagement. Moreover, it's human psychology to trust a brand furthermore by looking at the way it engages with its customers.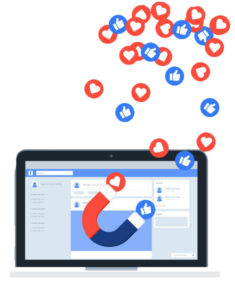 Although boosting a Facebook post may sound as easy as clicking the button, then your money spent will go all down the drain. There are certain rules to keep in mind before clicking the boost, and they are:
Do Proper Research: The best part about Facebook is it that it tells which posts are doing great among people and which aren't. So, in order to boost great posts that can help you fetch great people and also money is:
Go to the "insights" section of your business page, which is on the top of the page.
Click on the "posts" tab on the left-hand side of the page.
Now click on the "reach" tab – this will showcase all your posts in order with the posts that had a higher organic reach to the least
The secret now follows – it is great to start by boosting a post that has been already performing well organically because these posts have been the most engaging. If at all you are completely new to the Facebook business and want to boost a new post, it is advised to use the "insights" tab again but time by clicking on the "post types" tab. By doing this, you get to know what sort of posts are doing great among your followers.
Target Your Followers First: Of course, boosting all about increasing the number of fans on your page but it's smart to invest your Facebook money to pop up on your fans' feeds first. You fans are the ones who would have more chances of engaging with the post, and also more likely to convert into subscribers or paying customers. But you might think, "what if I don't have many Facebook fans "? Well, don't give up! The best option is to show the posts to the "friends of your fans". Here's how you do it:
On the Facebook Ads Manager page, click on "Create Ad" and select the "Boost Post" and choose the post that you would want to boost.
Then click on the "Set Audience and Budget" button. And, this is where you can build your audience.
In the "Connections" section select "Fan Pages" then "Friends of People Who Like Your Page". Then enter the name of your Fan Page. This will show large numbers of the audience but not all the audience are the necessarily right audience for your post.
So, it is good to filter that audience down to a more reasonable by using filters that better identify your target customers.
Invest Slowly and Steadily: It's good to start with a minimum budget and watch how your audience is reacting. It's a good idea to run an ad for a month with a minimum budget of rs.1 – 5. Keep reading as we will explain how to set an appropriate budget for boosting your post.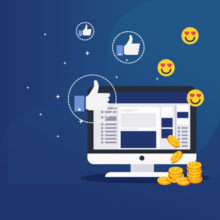 Remember not to go overboard with the boosting feature just because it has many advantages and features. it's important to impress your audience with posts that are eye-catching. Here are a few suggestions on what types of posts that will do great.

Posts of Your Own Content – It's a good idea to post your own generated content on your page because you would definitely not want your followers to click on another business' content, do you?  In this distracting world, a person spends only a few SECONDS on a post. It is important to catch their attention in a jiffy. That's when a great copy and an image can take the right action.
Video Posts – Video posts are the greatest source of attraction, and now video posts are in trend. Many brands post videos, it is because video ads have a clear-cut CTA. While a user is scrolling down through the News Feed, a video ad has more chances of grasping one's attention. In spite of all this, longer video ads tend to ward off a user's attention, that's why it's important to ensure your video is short, crisp and amusing.
Local Ads – By boosting a local ad, you are encouraging many local users to come and visit your physical store in person. Boosting local ads can have high chances of doing well because you are creating a defined goal to a certain number of people, also including a clear address will increase the chances of people walking into your stores. To know more on local ad postings on online platforms, check out our blog.
Event Announcements – Boosting an event announcement can help the audience understand the release of a new product and gain higher attendance of people attending your event.
Setting Your Budget:
How costly/ cheap is boosting a post on Facebook? you might ask. Let us tell you that how much you wish to pay for boosting your post is completely in your hands. Yes, we're not kidding. Usually, for Facebook ads, you end up paying per click or depending on the placement of an ad, but that's not how the boosting feature works. After deciding who your target audience you can decide how much budget you would like to allocate per day. If you're wondering how much you should spend in order to gain the best, then here are two good options – either pay a relatively bigger amount per day to target a large number of audiences for a shorter period, or either pay a lesser amount per day for a longer period. The logic is the higher you pay the higher the reach. The best thing about Facebook is that it provides an approximate number of audiences you'll be able to target with the budget you're willing to spend. If you think a greater portion of your audience discovering your content will lead to more revenue for your business, a higher boost is definitely worth it!
KPIs that determine your boost success:
By now it is pretty obvious that you boost a post in order to reach users who are more likely to connect with your post. Therefore, you should aim to gain the maximum ROI through your defined audience. The main key points that determine your post boost success are:
Reach – It is important to concentrate on the reach than the impressions, because in the case of boosted posts you are paying to get your defined audience to take an action on your post or website, but impressions are only the number of times your post appears on ones' News Feed which absolutely doesn't add any value at this case. A good reach also tells you that the audience is perceiving your content the way you want.
Engagement – It is pretty much understood by now that posts aren't boosted only to gain traffic but also to establish an engagement on Facebook. The metrics that determine your engagement on Facebook are likes, shares, comments, and also video views. A high engagement rate means that the potential reach of your brand is much greater. Rather than getting more people to like your page, it's crucial to get them to engage with your content more because it helps you understand how your brand is connecting with your audience, and what they are talking about it. It also helps gain more followers through tagging and referrals option. Posts that are more engaging are considered to be more reliable because you can get your queries solved, know more about the reviews, etc.
What is the best time to boost a post?
The answer to this question depends completely on the type of audience you've chosen. For instance, if your audience seems to be more active on the weekend mornings, then there's no point in boosting your post during weekdays, as it'll have very less reach, i.e., only a slice of your budget will be used to reach the audience. If you think of your own activity rhythm, you tend to realise that you actually go on Facebook mostly during your lunch breaks and the rest of the afternoon which is after work. According to Hootsuite, the highest engagement occurs between 12:00 p.m. and 4:00 p.m. on weekdays and between 12:00 p.m. and 1:00 p.m. on weekends. If you think logically, the times that aren't mentioned is when people are either busy at work or they go on weekend outings to spend time with their friends and family. So, we hope you understand why we mentioned in the beginning to do steady research on your insights.
How to Determine Which Post Is Doing Well:
To know this answer, it's time you go on the dark side. Relax! What we mean to tell you is to do a sample test just to know how well your post is performing. In simple terms, dark posts don't actually show up in your follower's News Feeds but rather appear as a sponsored post to the people who you want to target. This is an excellent feature available as it lets you experiment and learn how your followers are responding and based on their response you can make changes to the copy or CTA, accordingly. In order to put your dark post into best use, it is advised to do the A/B testing by showcasing your audience with two different types of posts. You can easily see which group received the most engagement and reach and bingo! just go for the one that has performed well compared to the other.  For example, if you want to test two different copies of the same post, make sure that they both have the same description and image but different copy, obviously! This will instantly tell you which copy won.
How to Measure Your ROI:
After boosting a post on Facebook, it is definitely tempting to find out how many conversions are taking place. Especially a post is boosted for a few goals like increasing your sales by x%, increasing engagement on your FB page, or to increase landing page conversion rates. In order to do that, you can:
Go to your Page.
Click the "Ad Center" tab.
In the "All Ads" section, find the event you boosted and click "View Results".
But, in order to track conversions, build a targeted audience and remarket the users who've already taken an action on your website from your boosted posts, Facebook Conversion Pixel does the job. Here's what all you gain out of using a Facebook Conversion Pixel:
Reach the Right Audience – Once you've boosted a post, you can find new users and figure out which user has already visited your website. The Facebook Conversion Pixel helps you create a custom audience with this data. Once you create the custom audience, Facebook will work to match it with users on the social media site and will notify you when they're done performing your desired action on your website, like adding a product to their cart or making a purchase.
Remarket a Product – The Facebook Conversion Pixel helps you identify the users who were interested in your product but didn't purchase it. With this information, you can display ads to these people. For this to take place properly you must ensure that you provide the Product ID and currency to the pixel to help it better understand which product to retarget and in which currency.
Establish Better Engagement – Since the Facebook Conversion Pixels helps you understand what the behavior of your audience is like, this will help in enhancing your further posts so that you can attract them by playing around with a relevant copy or an image that they're most likely to get attracted to.
This information helps your social media page to stand a chance in the user's crowded News Feed.  Nowadays many people look up for the social media page of a particular brand and decide how authentic it is.  You can showcase the creative side of your business and that will project a brand personality to your followers, so boosting a post can help gain great visibility and also assert your brand personality.