12 Easy Ways of Getting Free Website Traffic
12 Easy Ways of Getting Free Website Traffic
In the digital-driven world, almost every business relies on social media and online marketing, which creates a huge competition for all businesses. Of course, investing in your own business' digital marketing tactics can help beat the competition, but hey! Let us tell you that there are plenty of sources that you could work with and gain sizable traffic to your website for FREE if you discipline your content in a strategic way! Here are 12 easy tactics that you could follow and get the best out of!
SEO –  According to Hubspot, 75% of the internet users never scroll past the first page of search results. If you want your website to be noticed by a lot of users, then being put up on the first page of search engine results can help gain the traffic that you're aiming for. This is one big reason why a great SEO can drive tons of absolutely free traffic to your website. SEO is a great way to build brand awareness, and it is definitely better than paid advertising. But it must be done efficiently by taking care of various aspects like:

Headlines

: In order for headlines to be SEO friendly, proper keyword research is necessary, and a compelling headline must be written in order to attract a lot of clicks. Usually short and crisp headlines tend to do the trick.

Website Structure

: A website structure of your website tells Google which pages of your website are the most important. If you structure your website well, the users can find whatever they're looking for with ease apart from this, Google can better index your pages, which can be accessed by many users when they're searching for a specific product/ service.

Long Tail Keywords

: A long tail keyword is a lot more specific and clearer compared to a normal keyword, so this obviously helps reduce a lot of competition. Long tail keywords also connect with your audience instantly because they understand what you are offering and that is precisely what they're looking for. So, don't skip out on this aspect!

Backlinks

: You must've come across many people telling you that backlinks are no longer considered to be an important part of SEO. However, we personally don't agree completely to that statement. During crawling and indexing, Google gives more attention to websites that have backlinks and ranks it higher which is surely helpful for gaining a lot of traffic. Backlinks from top-level domains like .gov and .edu add a lot of value and can be trusted since they carry a lot of authority and are more credible. The number of backlinks judges how popular your website is.
Social Media – A lot of platforms in Social Media like Facebook, Instagram, LinkedIn, Snapchat, etc. can be used to promote a lot of useful and attractive content on your website.  In the social media's perspective social media pages, Instagram posts, and tweets that are optimised appear in organic search listings because Google crawls and indexes social media pages/profiles. The more engagement with your content the more the reach. With quality and appropriate content on various social media platforms, you have more chances of your followers visiting your website. Gaining free website traffic through social media is a process involving several stages:
Posting creative content
Linking relevant articles from your website to social media posts
Gaining likes for the page and traffic to your website
The number of followers increases
Conversational posts lead to brand reputation
Google can help rank your website higher
New users begin to search for your brand through search engines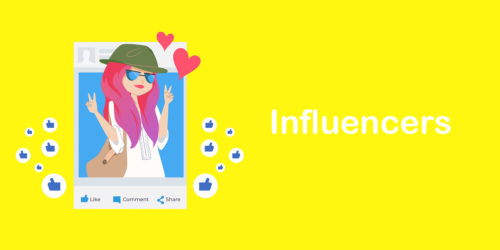 Influencers – According to eMarketer 81% marketers that tried influencer marketing report that it is an effective channel. Mainly with the help of influencers and micro-influencers, you can use a wide range of media like videos, podcasts, blogs, and much more which helps in letting the users interact with one another and thus getting positively influenced towards your brand. Influencers can also help increase your social media followers, especially when the influencers give a "do follow" backlink to your website. If your users tend to connect your brand with the influencer – in such a case, you will most likely receive a boost in your website traffic. As people also say content is the key, influencers help generate fresh content about the brand which you could probably repost on your website. Depending upon how big your business is or how much traffic you want to gain on your website, you can choose an influencer or a micro-influencer. Micro- influencers, unlike ordinary influencers, target a much lower number of followers say 1,000 to 10,000. With the help of hashtags, you can find users who are already interested in your product.
Blogging –Blogging is a fantastic way to increase free website traffic. Blogs help grab the attention of the users by providing more depth of information than what your website does. The best way to blog is to write content that is relevant to your website, say for instance your website is all about home furniture, then you could write blogs about interior designing ideas, or DIY home decors, etc. Quality content will naturally attract backlinks, social media shares as well as improve the overall user experience on your site. But good content is just not enough, your articles have to be catchy and way better than your competitors' content. You must remember that poorly written, or useless topics can do no good, in fact, they attract negative comments and social media reactions which can ruin your brand reputation.
Tip: Have a great blog title, this will have higher chances of users clicking on the post to read it.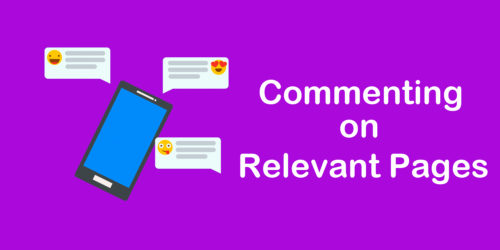 Commenting on Relevant Pages – We've talked about how blogging can drive the desired traffic to your website. But, did you know that commenting on other relevant blogs can help in ranking your content in a higher position and lead more traffic? The first step to successful blog commenting is to become personal and conversational on other relevant blogs because it helps you become more visible to people and you'll also tend to make more connections by responding and interacting with the users. Also, it is important to add a link to another relevant post on your website, so that it'll increase the chances of the users entering your website. For example, if you are talking about SEO, it's advisable to expand on the topic by talking about it and referring them to a post on your own website for more detailed information.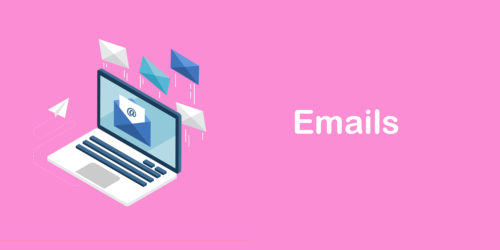 Emails – In short, emails are the key to engagement. By collecting the email addresses of your users, you can approach them whenever you have something new on your website, this will encourage the users to come back to your website to see what's happening. Email marketing can help sustain your existing users, so as the engagement on your website increases, it helps add value in the eyes of Google, and also there will more chances of those users sharing this content on various social media platforms. Most importantly, to encourage people to sign up for a newsletter your email subject line should be attractive and catchy. And lastly, it's important to make sure that emails are mobile optimized that's because many of the users often check their emails on their cell phones.  Here's some simple math to help you understand further:
An email was sent out to 5,000 subscribers,
17% opened the email = 17% of 5,000 = 850 email opens,
and 6% clicked = 6% of 850 = 51
Clearly, these 51 users are the ones who share and increase the value of the posts on social media.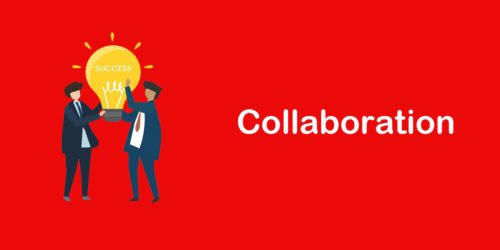 Collaboration – Partnerships with other brands can be done without investing a penny from your pocket. The arrangements should be mutual, meaning both your brand as well as the brand that you are partnering with should benefit equally from the collaboration. With collaboration, you can target a whole new set of audience to like your page and visit your website. In most of the collaborations, the other brand usually endorses a specific product or service of your brand, this is when your website can gain huge traffic as the users are keen to know more about your product. And like we've explained under influencers, users tend to buy a product just because the collaborator who promotes certain products/services has the same interests as you do.
Video Content – Till now in every point, we have emphasized about how content can contribute so much to free traffic but do you know that video content not only helps you rank high in Google but it also helps gain a lot of traffic to your website. Videos have higher click-through rates and higher conversion rates because videos tend to engage a user with emotions, actions, and music. Another trick is that, by including short, crisp and attractive videos to your website, you are encouraging viewers to spend more time on your website.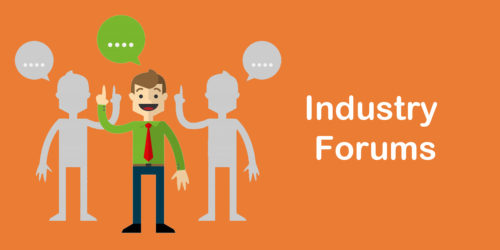 Industry Forums –Often forums are underrated traffic generation strategy but to be honest forums do help gain a lot of traffic to your website. But, leaving a signature and talking about general topics would not get you anywhere. In order to drive heavy traffic through forums, it is important to start new threads often so that new people can join and take part in debating or discussing your product/ service or brand as a whole. Staying short and simple is the key, it's always important to infuse quality keywords in your comments. Forums are also a great place to expose your brand furthermore telling them how it works, how it can be fixed, or by adding relevant pictures. Last but not the least, it's good to add your website link on the below of your comment so that the users can get a gist of your comment and then access your website for more information.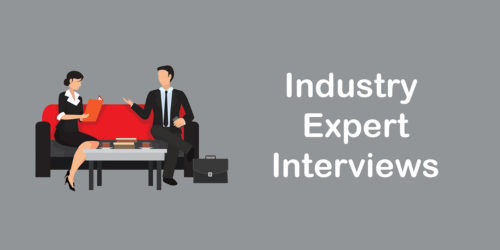 Industry Expert Interviews – Interviews help users gain more insights about your business and also helps them learn about the products available and how they're useful. Frequent repetition of your domain can help attract the audience to come and visit your website, and if your interview is on YouTube don't forget to ask everyone to check out your website in the information section as well. It's also important to get the most out of your interview by choosing a relevant guest and asking them interesting questions which connects to your brand directly and which also helps answers many FAQs keeping the audience in mind.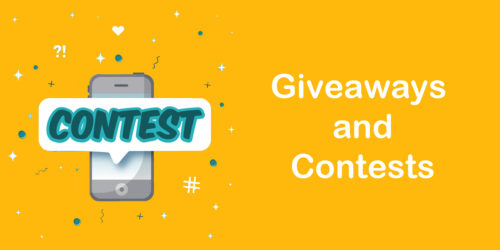 Contest and Giveaways – Everyone loves prizes, and nowadays users come across many giveaways on social media. Contests and giveaways are clever ways of driving users to visit your website and help them gain loyalty over your brand. At the same time, it helps your business gain more visibility.  Here are a few ways on how to gain traffic to your website:
Ask influencers to help promote it
Send an email to your email list about the promotion
Promote it on your homepage
Don't forget to announce the winner on your website, this helps the winner feel more personal and can help convert the winner and hopefully the winner's friends into frequent visitors.
Push Notification – Push notifications are now the emerging tool that helps reach the audience at the right time and deliver personalized content that can get them attracted towards your website. Push Notifications also create a sense of urgency as it will create an urge for the users to visit the website. Many marketers say that the best part about push notifications is that it directly drives traffic to the website instead of the apps and the social media pages, and much copy related work isn't needed as push notifications don't require a complex CTA. They are also a very fast way to capture a lot of traffic but many marketers overdo it and this can be very annoying and can ruin the effectiveness.  We'll be honest with you, we aren't a big fan of this source there are times when push notifications can become spammy which tend to shoo away the users. Push notifications are often trusted by users who know about the website, often many users accidentally opt for the option and end up blocking them later on. Yet many marketers have stated that push notifications are a powerful tool in the hands of businesses to communicate with their audience at a very personalized level which can help them reach out to a large number of audience in a very short span.
There you go! By ensuring all the above-stated points are done right, you are giving the audience what they exactly want in terms of information, quality and the product/service.