Digital Marketing Tactics for Your Local Business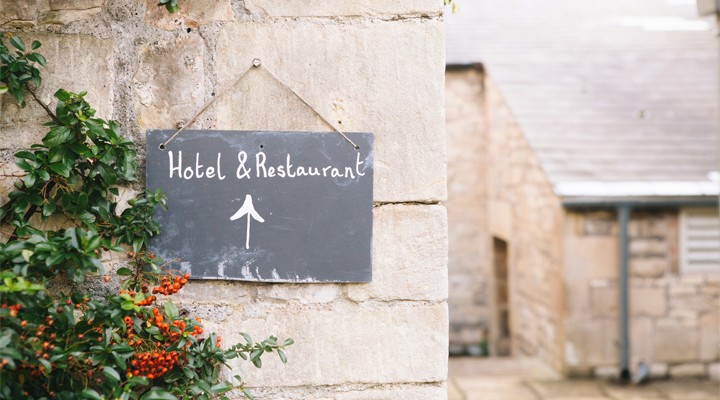 With the number of local searches increasing drastically, it is safe to say that a good online presence is mandatory for any local business.
76% of the people who search for something nearby on their smartphone visit a related business within a day and 28% of those searches result in a purchase (Source:https://www.thinkwithGoogle.com/advertising-channels/mobile-marketing/marketing-guide-holiday-shopping-2016/), and this directly corelates to the understanding that it is extremely important for local online businesses to have a good online presence.
When we speak of digital presence, it doesn't mean that we suggest businesses to allocate huge budgets. However, looking at the trends and making themselves visible when relevant search terms are used on the SERP's (Search Engine Result Pages) are things to be considered. In this post we will share a few practices and techniques that will help improve your visibility in the SERP's and in turn drive more business.
Build a simple website
Building a simple website is something that you can consider as it would give an edge over your competitors. The website can be simple, speaking about the core business. However, considering the huge amount of web traffic that comes through mobiles it is highly recommended to have a mobile friendly website especially if you're trying to draw local web traffic to your website.
With Google officially confirming that it is going to rank mobile friendly devices better, it is recommended to make your website mobile friendly. With a hoard of CMS (Content Management Systems) like WordPress, Joomla, Wix etc., this will not be something to worry about as you would be able to build a decent website without any coding and hence the need of a developer may be eliminated.
4 points that your website should have:
A detail on what your business is about.
A portfolio of your projects or products.
Testimonials of happy clients/customers.
A contact form or easy ways to contact your business- like telephone number or email id.
For your local online advertising to be listed well on Google there is a URL structure that should be followed so that Google knows that your business is specific to that location. Based on the keywords that you wish to target the URLs can be structured.
Structure of Local Business URLs
Here are examples of main site targeting:
domain.com [keyword: iPhone Repair Near Me]
domain.com/about [keyword: About International iPhone Repair]
domain.com/locations [keyword: Find iPhone Repair in Your Area]
domain.com/locations/location [keyword: iPhone Repair + City Name]
domain.com/locations/location/services [keyword: iPhone Repair Services in City Name]
domain.com/locations/location/services/service [keyword: iPad X Repair in City Name]
Hopefully, that makes sense to you.
Create local business pages
Creating a local business on Google is highly recommended as that will help your business pop up whenever someone searches it on Google. Listing on Facebook Pages for Business, Instagram and other local business listing websites will help increase the visibility of your business and is highly valuable in your local marketing efforts. When we say other local business pages it means other websites like LinkedIn Company Pages, YellowPages.com, Yelp profiles etc.
Note – Nearly 1/3 searches in mobile are location-based searches.
https://www.thinkwithGoogle.com/data/local-search-location-qualifier
4 simple steps with which you can list your business on Google:
Open Google My Business, sign-up and create a new listing.
 Enter Your Business Name and Address in the Search Box.
Select a listing if it appears amongst the suggested matches or create a new one and provide the necessary information.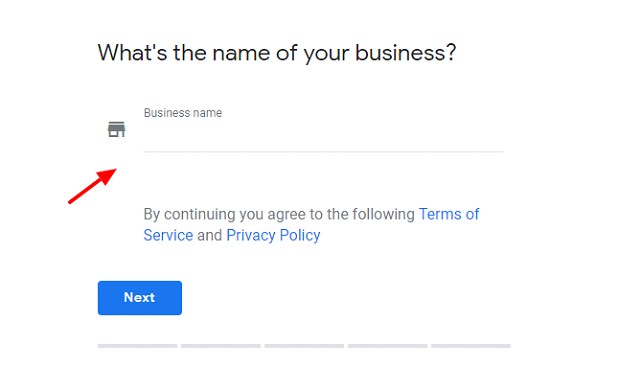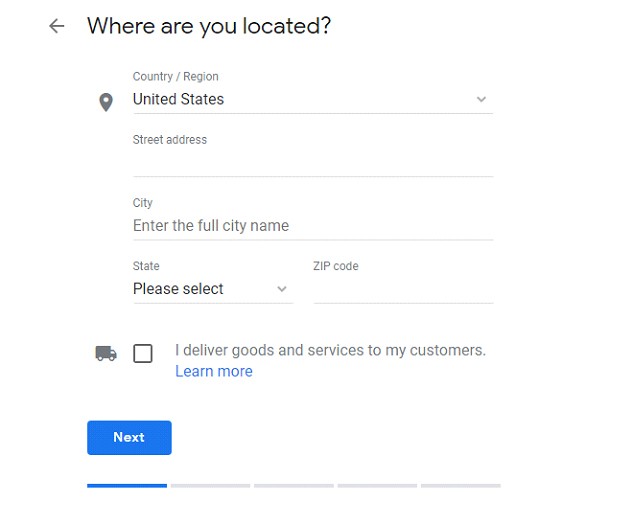 3. Verify Your Business.
Google will verify that your business is located at the place that you've provided. You will have to wait for 1-2 weeks for a postcard with a verification PIN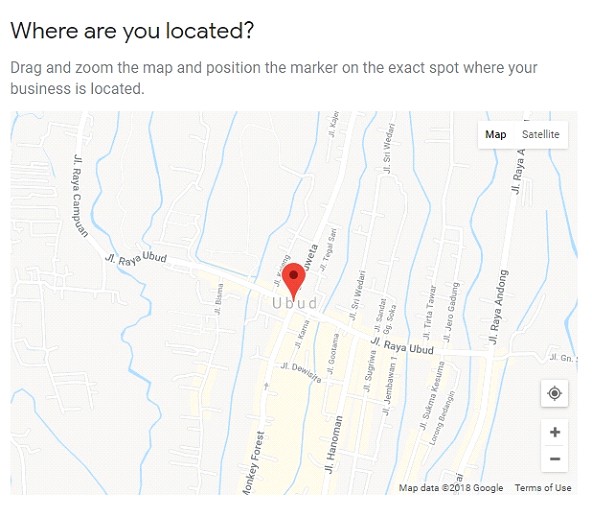 4. Complete the verification and start sharing the latest information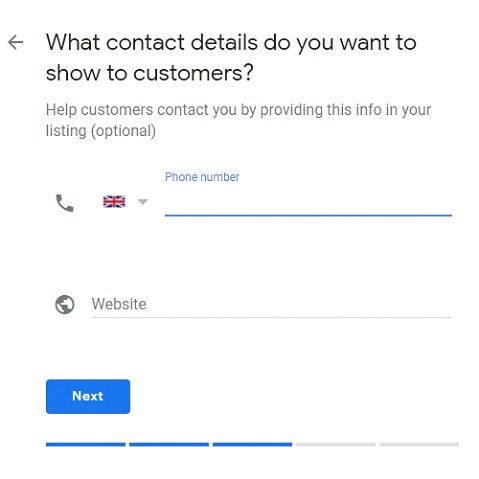 By creating these local marketing pages you'll be increasing your exposure online and helping potential customers find your business when they search for your business category in your city or region.
However, the work doesn't get over there. You should make it a practice to schedule some time every month to do the following.
 Oversee the pages and make changes when necessary.
Get your client/consumers to review or endorse your businesses and more importantly respond to any unsatisfied clients who have given a bad review so that people understand that you are serious in the business and take client satisfaction seriously.
The greater good here is that these reviews not only establish social proof and credibility to your brand but will also boost your SEO.
Local SEO is the next thing you should do to make your business appear on Page 1 of Google's search engine results pages, both in the Map and the Organic Listings. With the searches for local businesses increasing drastically this is one that cannot afford to be ignored. See below the rise in people searching for businesses or services near them.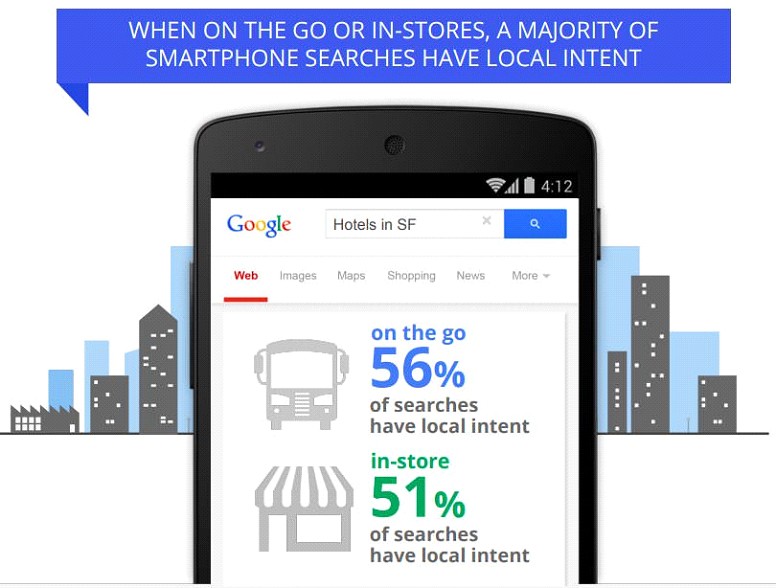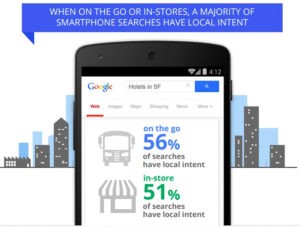 Steps to do Local SEO:
Keywords Research
Do a keyword research to understand the search terms that your potential clients use to find relevant businesses. You may use Google Keyword Planner for this:


Local keyword research isn't a rocket science and for most businesses, the primary keywords to target will be quite obvious.
Let's say that you're a plumber in Sheffield—how do you think people will search for your services?
They'll probably go to Google and type something like:
"plumber in nyc";
"emergency plumber in nyc ";
"clogged drain cleaning in nyc"
Doing this is easy. Just make a list of all the services you offer and the locations you serve, then merge them together to create a bunch of potential keywords.
You can alternatively use keywordtool.io to do the keyword research and get relevant search terms for your business.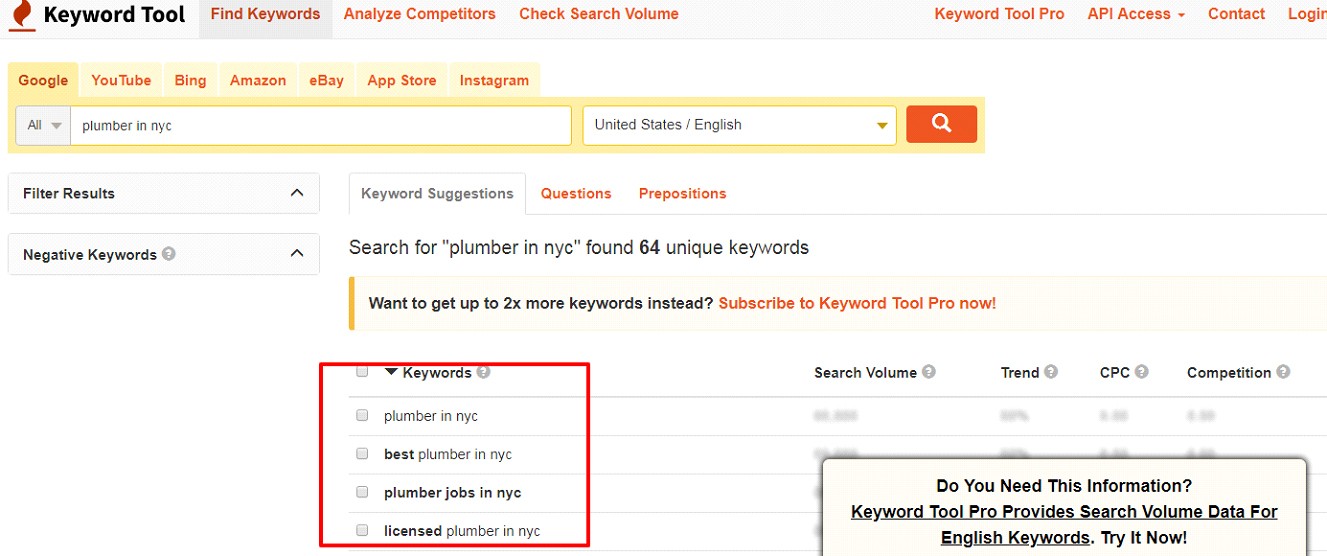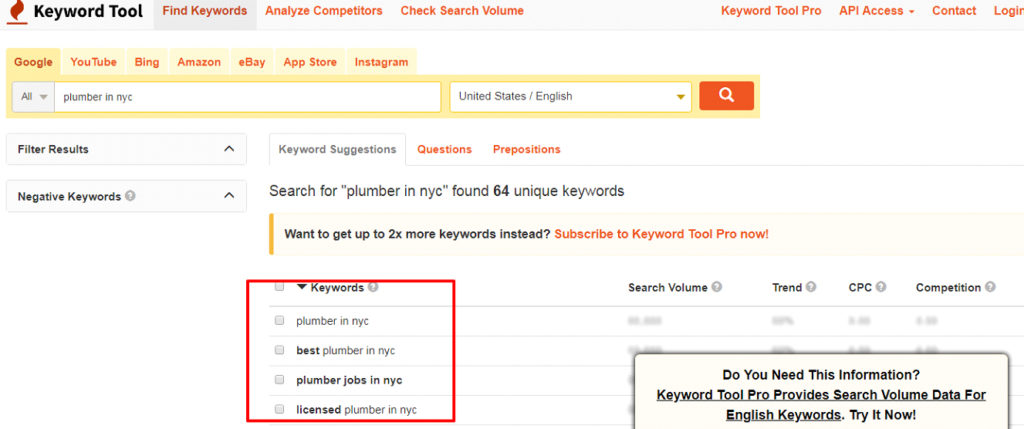 Read here for more details: – and Tools
On-Page Local SEO
Your website needs to have proper On-Page SEO done in order to pop up for relevant searches on the SERP's like Google. In order to have a good On-Page SEO it's mandatory to do the following:
Provide optimized title tags

Your landing and service pages should contain your town or city, your region or province, and your target keyword in their title tag. However, make sure that the title tag is natural and not stuffed with just keywords.
Creating a clickable title tag also helps improve your click-through rate drastically, which in turn helps improve your Google rankings.
Write compelling meta descriptions

Though the meta description is not a key ranking factor, it's still important as you can use it to convince web searchers to click on your listing.
Writing a great meta description is part professional copywriting and part SEO science. With Google recently increasing the number of characters allowed in this tag from 165 to almost 300, you should make the most of this "advertising" opportunity.
Optimised Header Tags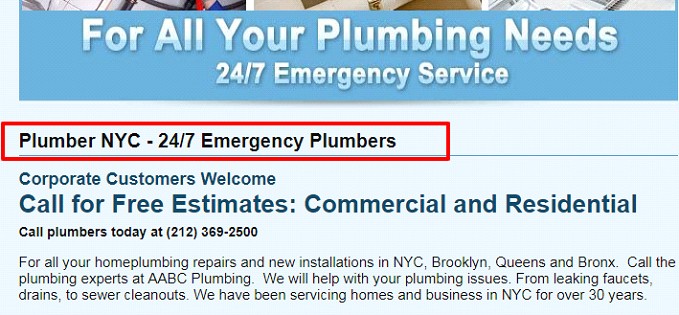 The header tag (H1 – H6) is one of the few survivors of the earliest days of SEO.
The best way to approach header tags is to keep things simple. You should use only one H1 tag, and then use H2, H3 or H4 tags for different levels of subheadings, including natural variations of your keyword so that the results turn up well on the SERP's
Alt images


If your page is not found by the text works that you have done, (When there are more competitors and you are not showing up on the Google search results) then make it easy for users to find you with an image search on Google. Alt images tag your website images with strategic keywords to increase your web traffic from Google.
Social Media Links


Adding social media links to your websites and local business listing pages that you may have created for your business is another primary feature that will help build your presence online.
Address
Having the address in the footer section of the all pages also helps in boosting local SEO as it helps SERP's understand that the business is in a particular location.
Social media for Local Business
With an average person spending around 1 hour and 40 mins on an everyday basis (https://www.telegraph.co.uk/finance/newsbysector/mediatechnologyandtelecoms/11610959/Is-your-daily-social-media-usage-higher-than-average.html) the probability of turning your business into a brand is much higher through social media. Platforms like Facebook, Twitter, Instagram etc. are where your consumers are spending this time and you should find ways to engage them where ever they are. Below are some of the social media platforms where you can build your brand presence
Facebook
Facebook is by far the most popular social media service on the internet with around 3/4 of Americans using it on a regular basis. For small businesses Facebook is something that would help garner huge audiences especially now with their new Local Awareness Ads feature.
Facebook Is Great For:
Businesses that host events
Targeting local users and specific pages
Engaging with current and prospective customers
Driving targeted and relevant traffic to your website
Instagram
Instagram has 400 million users (more valid insights researched not your own). With that kind of exposure, you should be seeing it as a good ground to build your business around this free photo sharing social media platform. Instagram's advertising program has also taken off in popularity with local businesses with more active advertisers than Twitter.
Instagram Is Great For:
Sharing pictures and short video clips of restaurants, retailers, and other industries that rely on visual media
Sharing company culture and "behind-the-scenes" insights
Twitter
Most people's impression on Twitter is that it is for celebrities and decision makers of industries. However, when used correctly, Twitter can be an amazing way to get a steady stream of local leads for your business.
Ever since its founding in 2006, Twitter has benefited businesses tremendously by giving them a powerful outreach platform to interact with customers that they might not have been able to talk to before.
Twitter Is Great For:
Interacting with current and prospective customers
Answering questions and customer feedback
Releasing the latest news regarding your company
Using targeted ads with specific users and audiences
LinkedIn
LinkedIn is often defined as an online resume by employers, it showcases your abilities, experience and education. But it's not just that! Despite being one of the most popular social media websites, many still don't know what it exactly is or how they might be benefited by it. If you're owning a small- scale business owner, having an exclusive LinkedIn page for it can fetch you wonders.
LinkedIn is Great For:
Finding vendors and third-party resources
Finding suitable employees for your own business
Standing out amongst the competitors
WhatsApp For Local Business
WhatsApp Business App is a messaging platform that allows the small business to interact with its customers conveniently. With the huge count of audience that WhatsApp has garnered over the years we can safely say that it is the 'most used' communications app globally. Having said that, any business owner or marketer cannot resist to not use this platform to reach out to his clientele. You can choose all your like-minded customers, create a group and broadcast new products, offers, promo codes or even share product demonstrations with them. However, since WhatsApp is a personal communications platform, make sure all the promotions are worth your customers time. Below are some ways with which you can make the most out of WhatsApp Business
Register Landline Number: You can now register your landline numbers with WhatsApp for Business
Automated Responses: Inquiry about products have always been a worry for businesses but now you can automate it using WhatsApp for business. This way you can share information about your product even in your non-business hours.
Marketing and Automated updates: You may also use WhatsApp for business for your marketing purposes like sending coupons or for sending updates about your customers order.
With a hoard of tips to promote your business online get going and start building your digital presence! Reach out to us anytime for any doubts or questions that you may have.
Blue Caffeine is a data-driven, performance marketing agency that uses AI, Analytics and Automation to power digital brand strategy, communications and growth for its global clientele.
Blue Caffeine focuses heavily on the Real Estate, SaaS and Home Improvement markets.
Head office
8 PBR, Suite B, Ghoshala Road, ORR,
Bangalore - 560048